Use our specially designed refills, to ensure that every nappy is individually wrapped in germ and odour-blocking anti-bacterial film.
Antibacterial film kills 99 per cent of germs on contact and offers unbeatable odour protection
Bin holds up to 28 nappies at one time*
101 times more effective at odour protection than nappy sacks plus
GUARANTEED ODOUR AND GERM PROTECTION
Every nappy is individually wrapped to lock away germs and odours.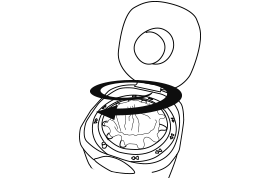 TWISTS AND WRAPS EACH NAPPY INDIVIDUALLY
For unbeatable protection from germs and odours.

ENVIRONMENTALLY FRIENDLY
Uses just the right amount of film, for maximum protection and minimum waste.
FRESHER FOR LONGER
Keeps your home smelling fresher for longer.